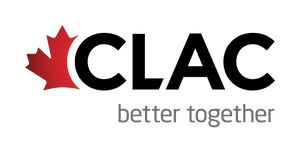 Welcoming CLAC Alberta to our Growing Network of Distributors
CLAC is a union that was founded on the belief that people, businesses, and work communities flourish when workplaces are based on cooperation and mutual respect—when we work with each other, not against each other. 
Crossfire Welders is happy to work alongside CLAC and offer new and upcoming welders an opportunity to work, train, and own the equipment that they practice with. Serving the Edmonton area, Tedd Gunn will be your representative and extremely knowledgeable welding coach to help you along your way.  
---